It's actually a nice day for Chris Ville as he took to his Instagram account and entertained his fans with his recent post. UltimateLove Chris shared a video of himself slaying in his wife (Chris Ada) costumes.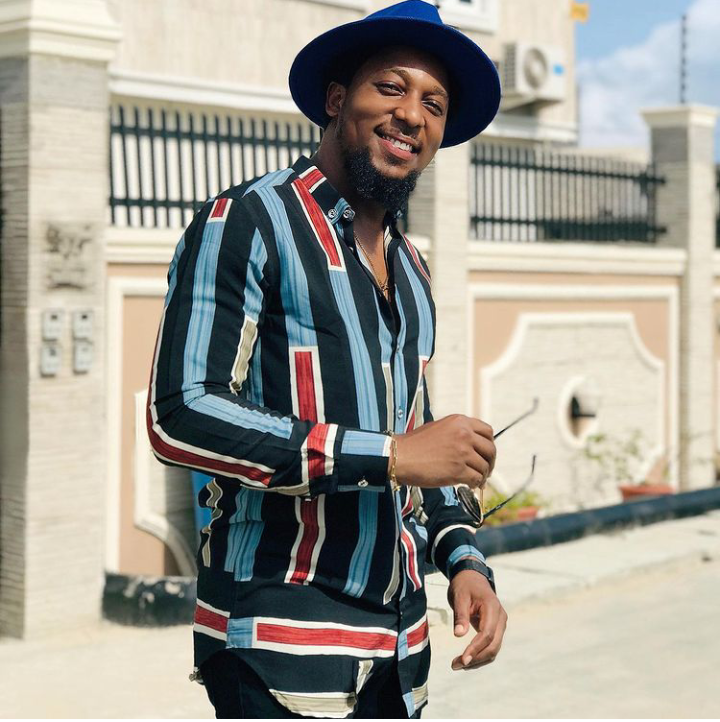 The reality star was spotted rocking his wife's red gown, wig, handbag and even her makeup. He positioned himself as a crossdresser who is in competition with Bobrisky and James Brown.
See the photos below: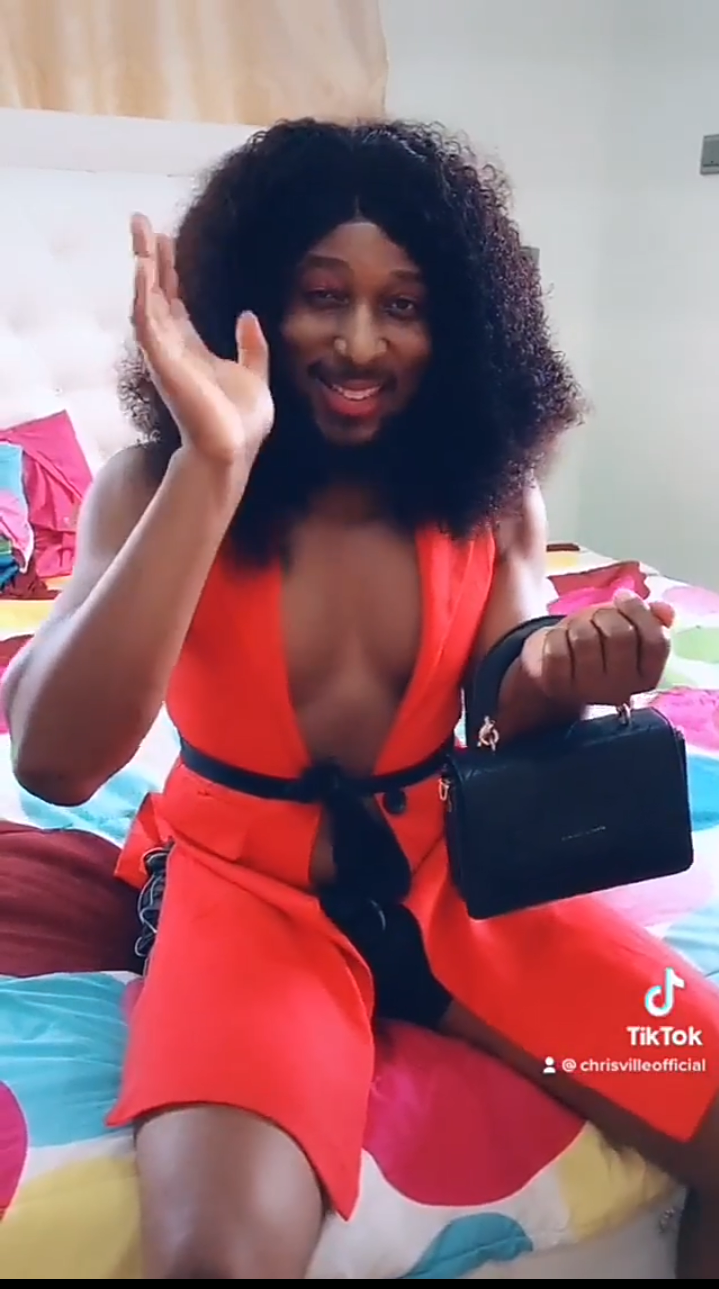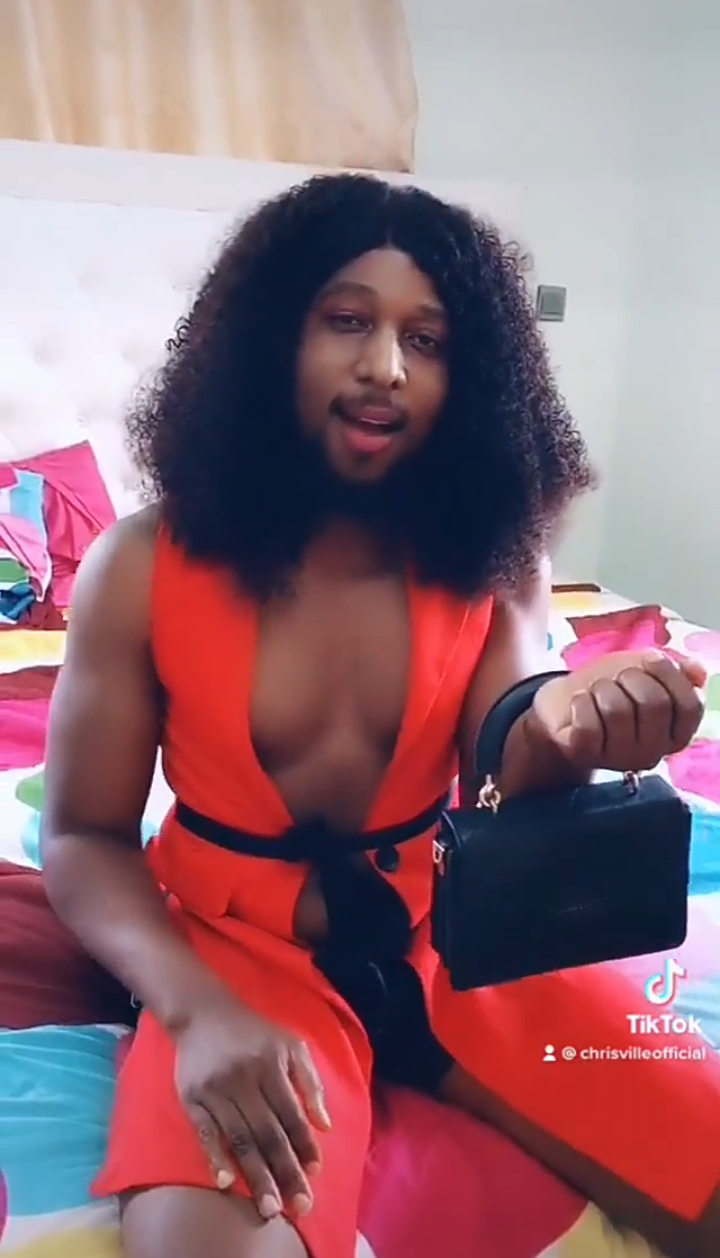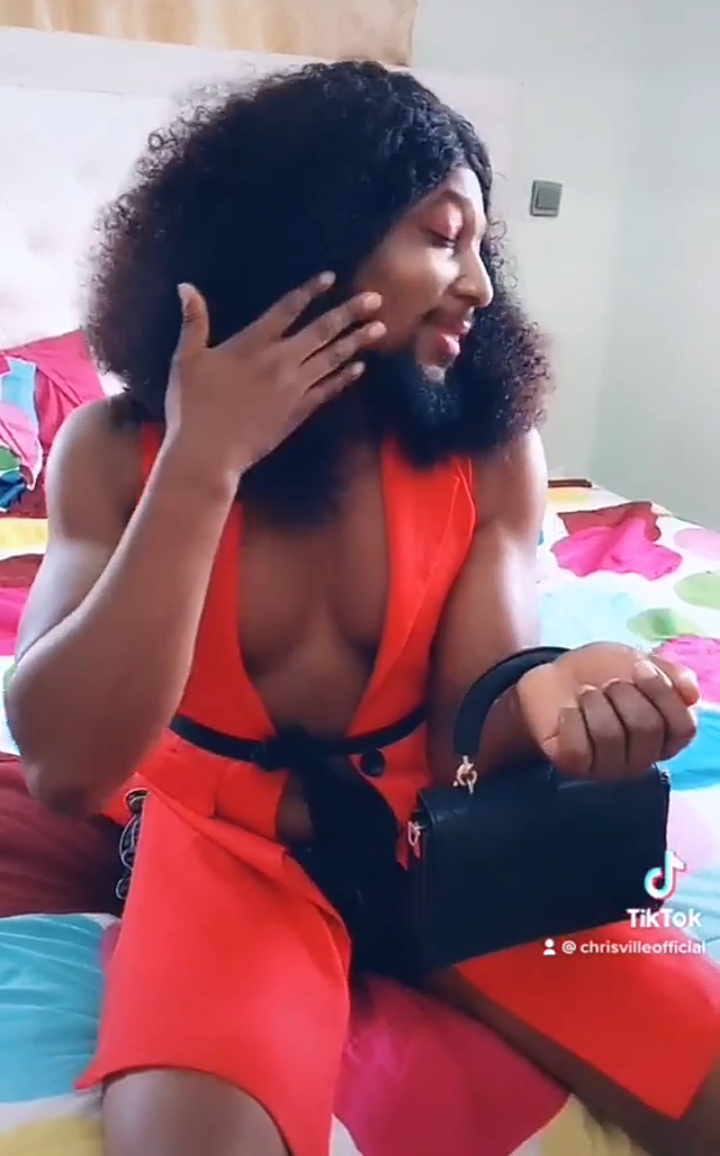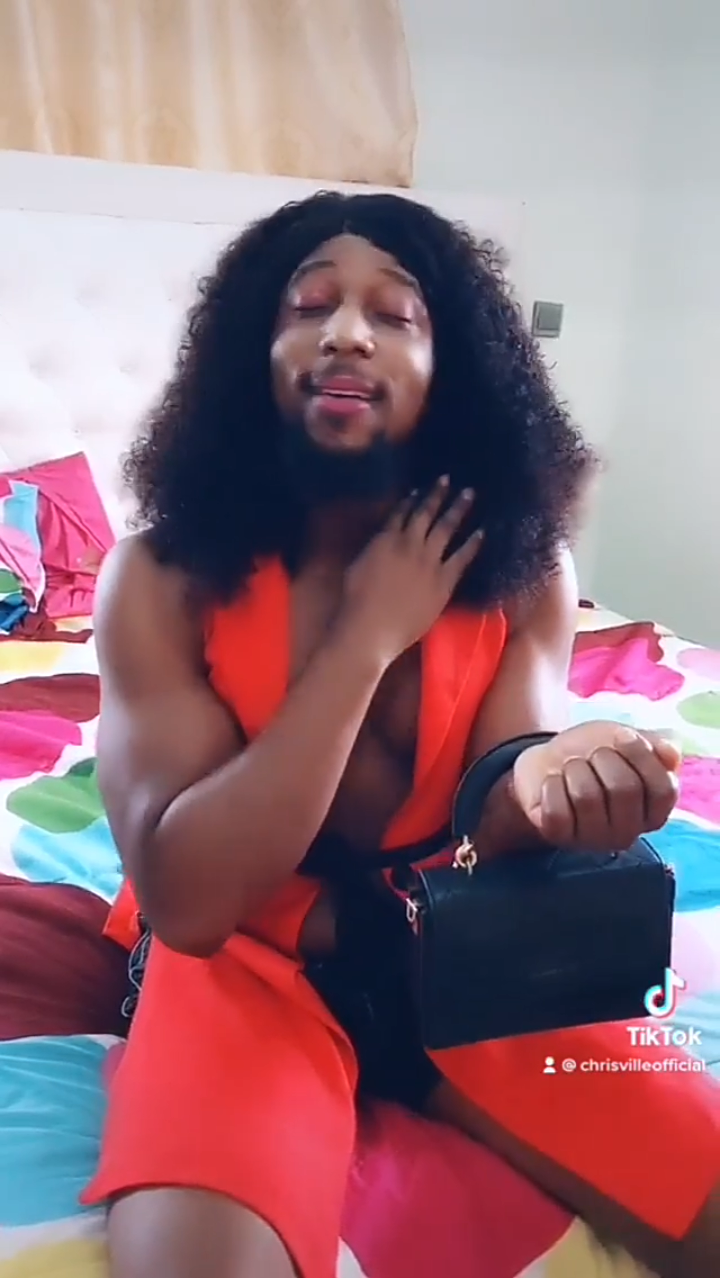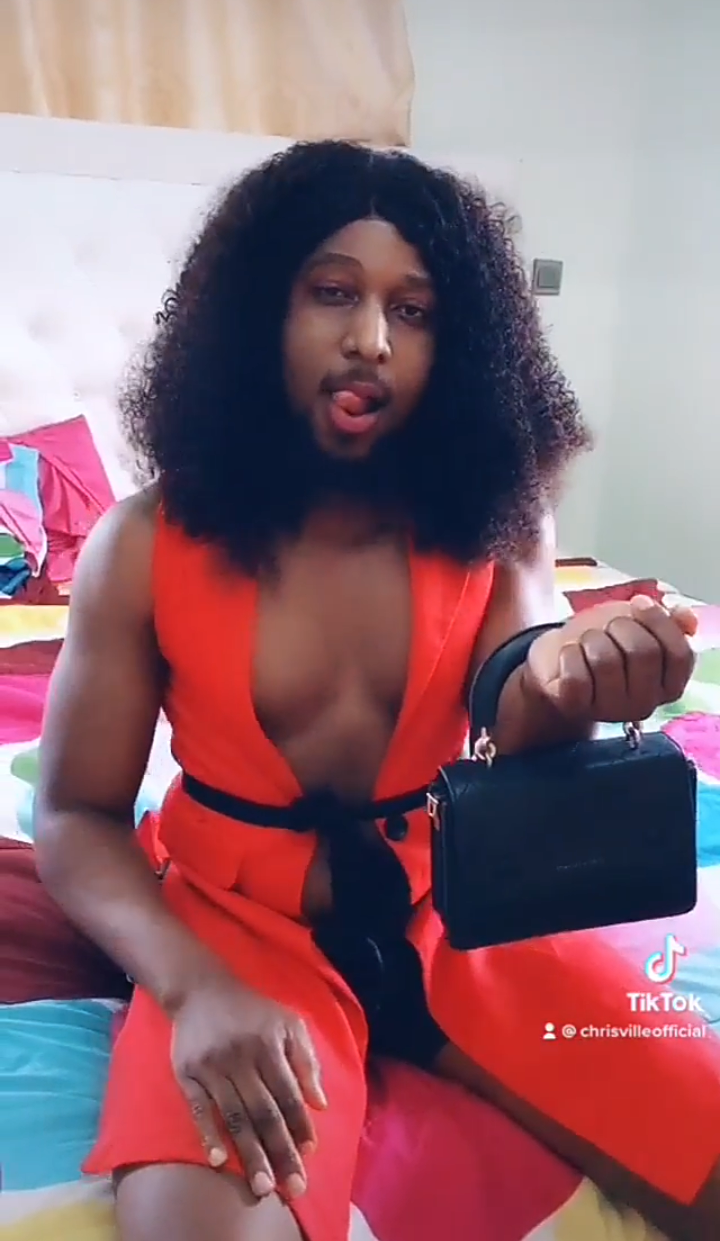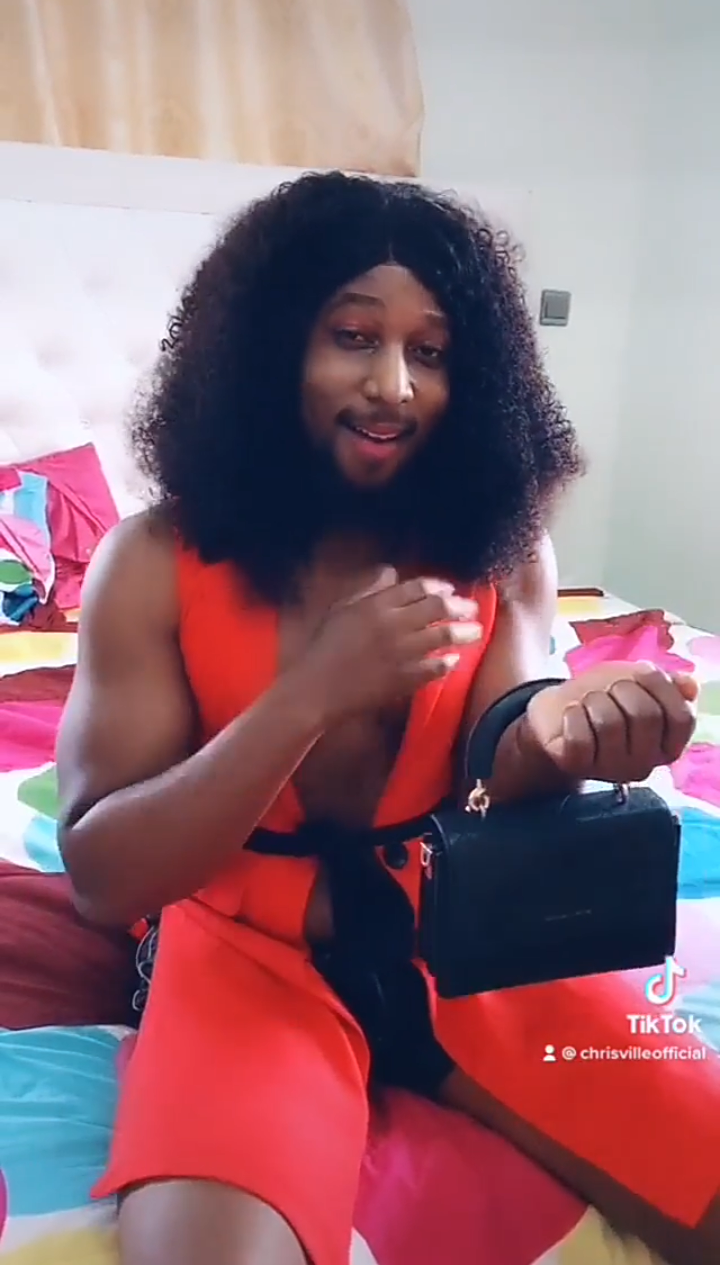 The reason why Chris Ville slayed in his wife outfit is yet unknown. From all indications, he might be trying to copy what his wife did recently. Recall that Chris Ada gained media attention yesterday when she shared photos of himself rocking Chris Ville's Isiagu outfit.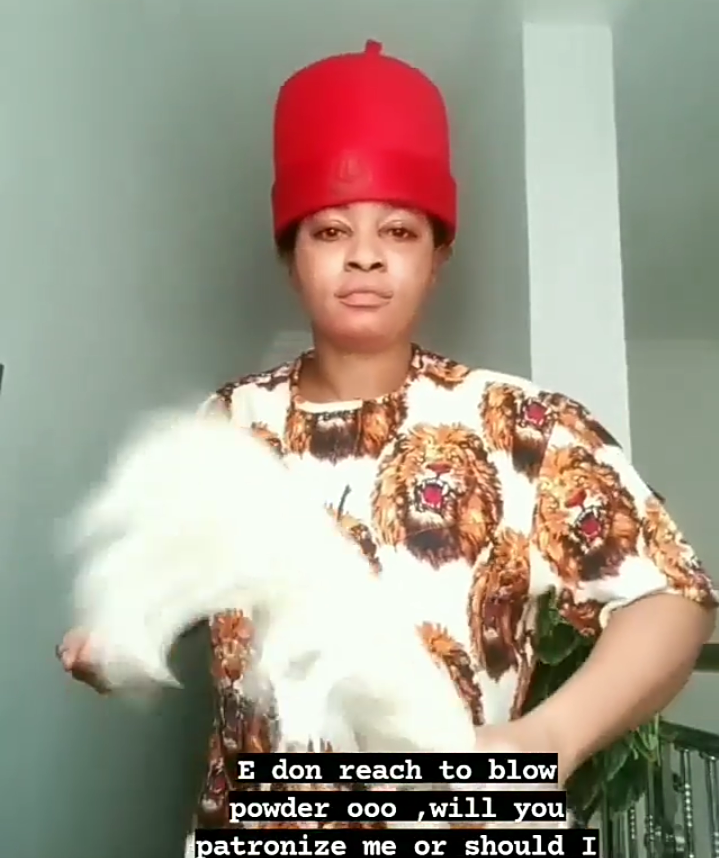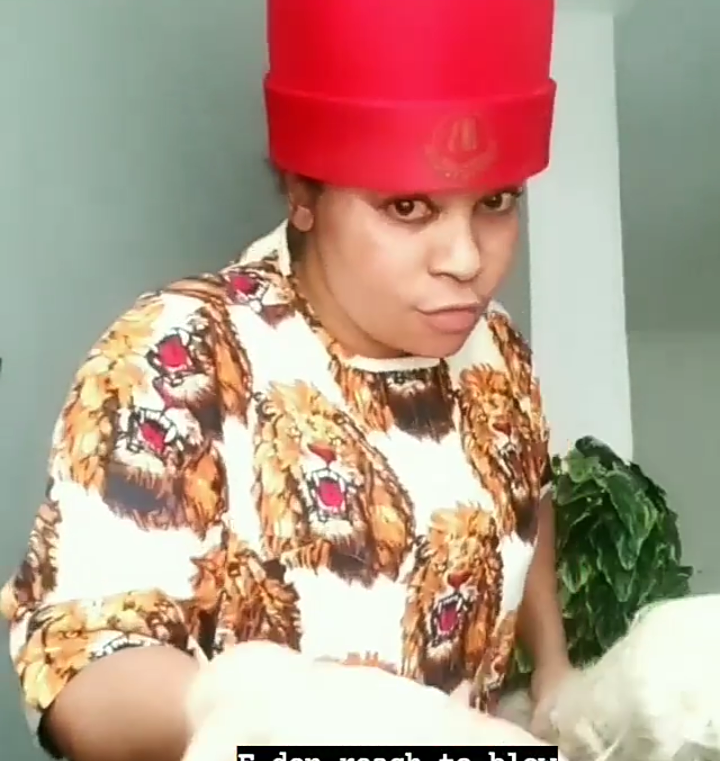 Social media users who came across the viral video burst out laughing. Those who commented stated that Chris Ville looks pretty in what he shared above. They referred to him as a "beautiful slaying man."
However, some people used the same opportunity to express how much they admired the couple's sense of humour. They urged them to keep it up because it would strengthen their marriage. See more reactions below.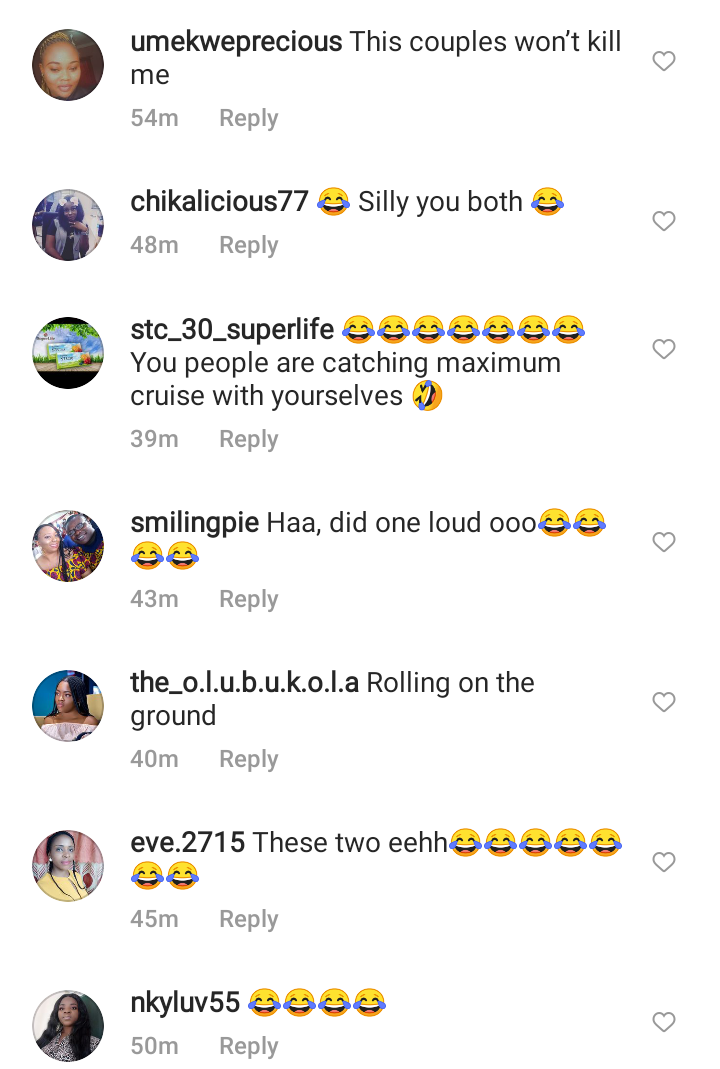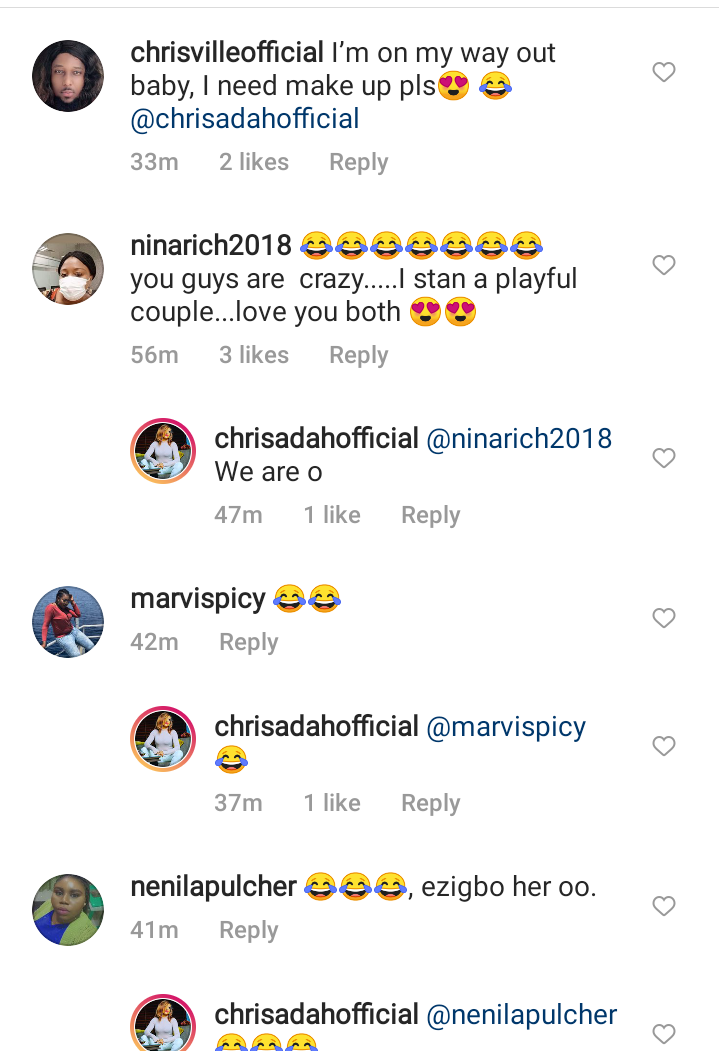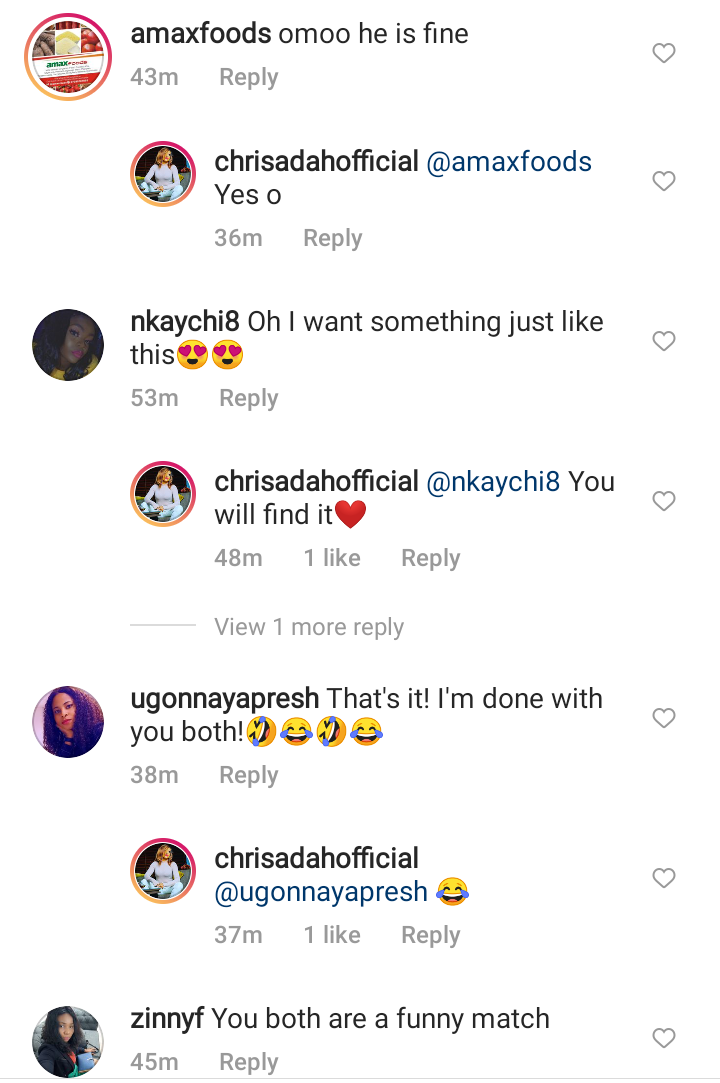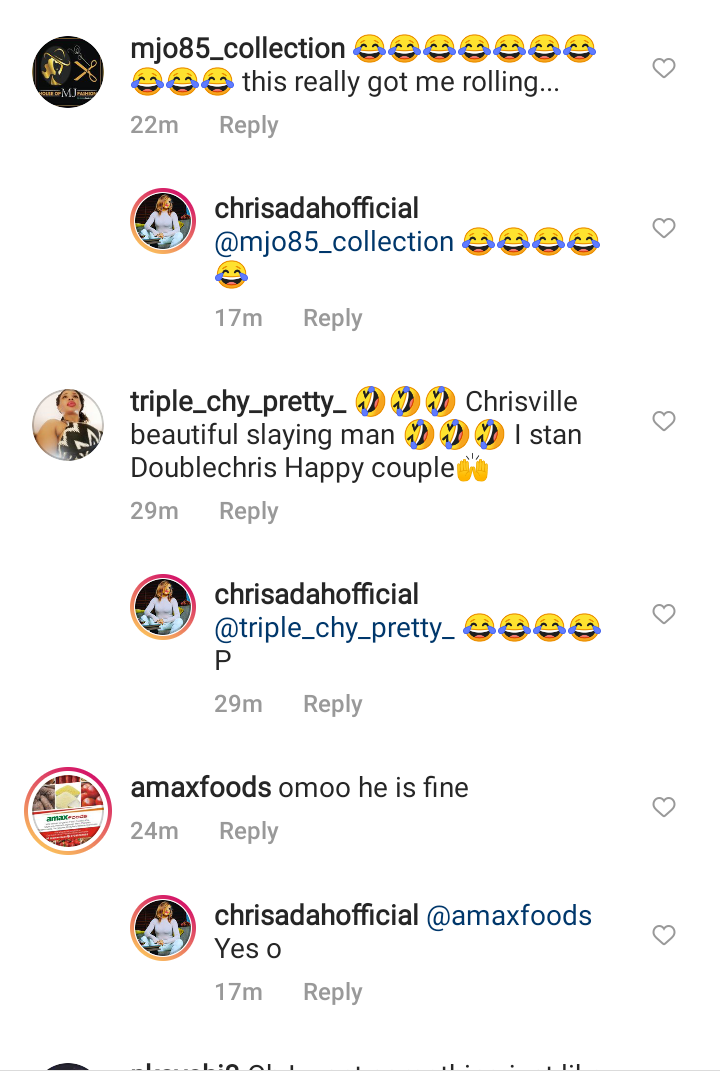 What do you have to say as Chris Ville slays in his wife outfit? Do you think it's necessary? Kindly use the comment box and air your views. Feel free to like and share this post.