Prophet Jeremiah Fufeyin is the founder and head prophet of Christ Mercyland Deliverance Ministry. He is a highly ordained minister of God, favoured with the unique gift of prophecy.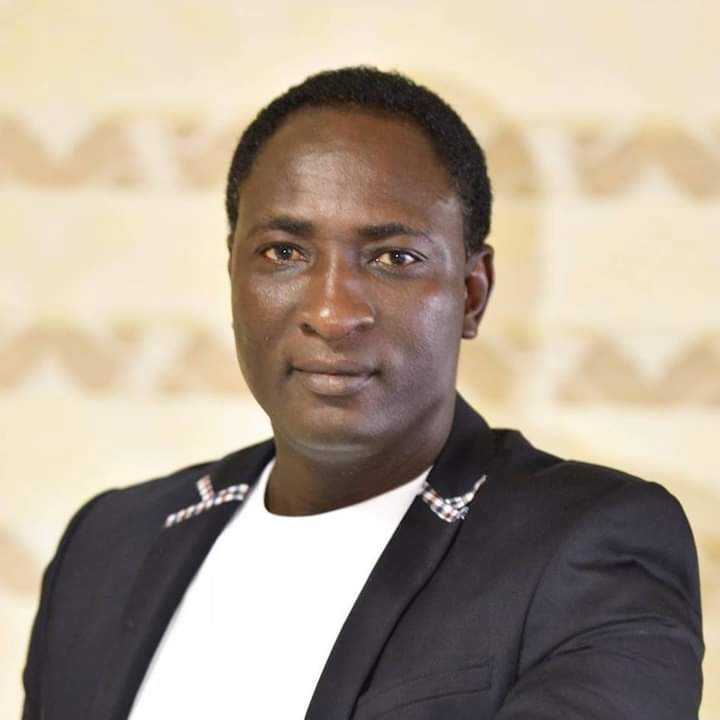 The man of God is blessed with a heart of gold. He is known for releasing prophecies that have come to pass in the lives of the children of God. Just a moment, Prophet Jeremiah Fufeyin took to his verified Facebook page and made a post in which he released a powerful prophecy for this week.
He wrote:
"I prophesy, that which you fear shall never become a reality in your life. You shall never become a victim of that which you fear. All evil imagination and the devices, of the devil, shall never become a reality in your life, in Jesus mighty name. Anything that has made you, hide your head in shame because of your children. From today, decree in Jesus name, the Lord shall turn your shame to double honour for His glory.
" I prophecy the Lord, who is the glory and the lifter of our heads. To lift you and your children out of shame and obscurity, to a place of honour and dignity, in Jesus' mighty name. Arise and shine for this week will favour you and your family in Jesus name."
What Prophet Jeremiah Fufeyin shared above gained the attention of his church members. Those who commented claimed the prophecies and typed Amen for them to manifest in their respective lives. See screenshots of their reactions below.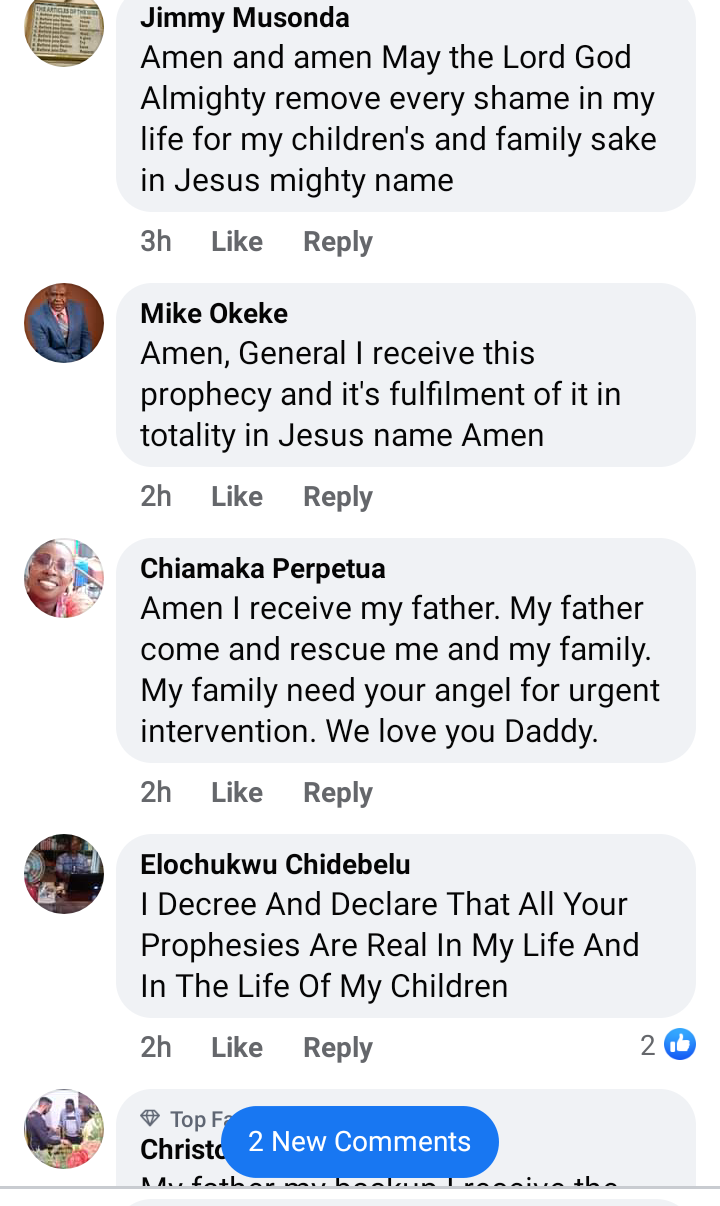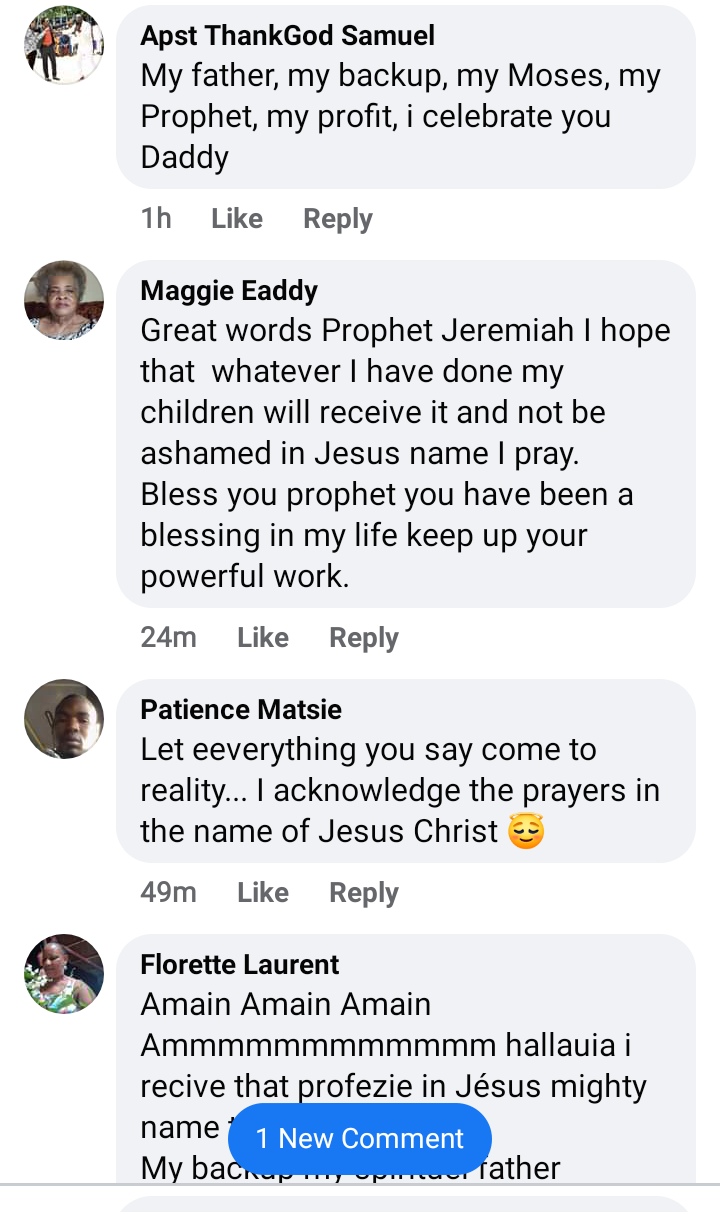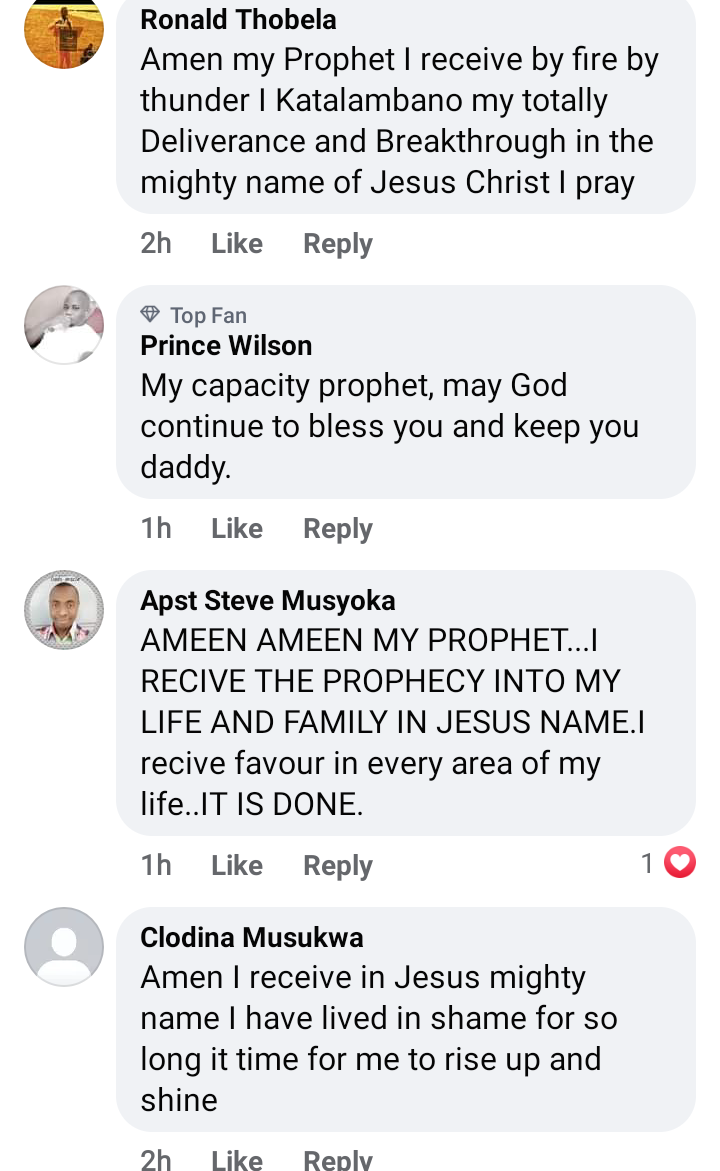 Prophet Jeremiah is among the men of God who have touched people's lives in different ways. Apart from focusing on the church's core messages, such as Faith, Prosperity, and Signs and Wonders, he is also gifted at motivating God's saints toward spiritual stewardship, victorious Christian living, and developing an intimate relationship with God.
If you find what Prophet Jeremiah shared very helpful, kindly use the comment box and type AMEN. Feel free to like and share this post with your friends and family.