TBoss Idowu is among the most beautiful and sophisticated Big Brother Naija Reality Show ex-housemates. TBoss is not only a reality star but also a wonderful mother of one.
Just a moment ago, she took to her Instagram account and dropped a post that got her fans talking. Sharing the post, the BBNaija star made her followers understand that she loves backing her daughter, and she prefers it more than a stroller.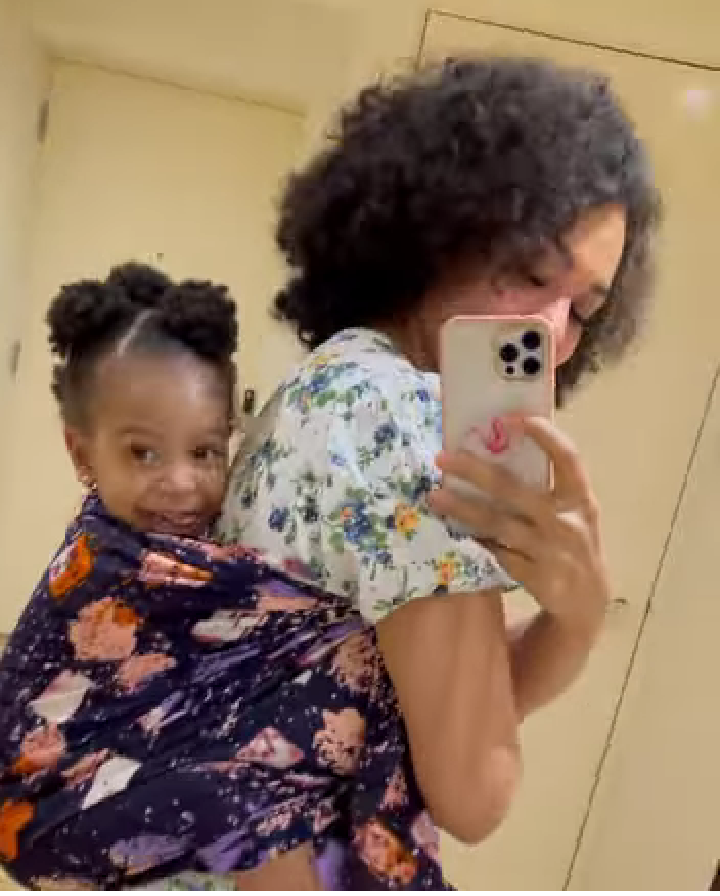 TBoss claimed that backing a child is the best for her. She said if anybody catches her doing that to her daughter, the person should know that she is representing her culture.
"I Backie my baby ohhh. No shame in it. No such thing as be posh or whatever. I even prefer it to stroller. So if you catch me like this, anywhere please just know that I am representing my culture and reserve your comments," she said.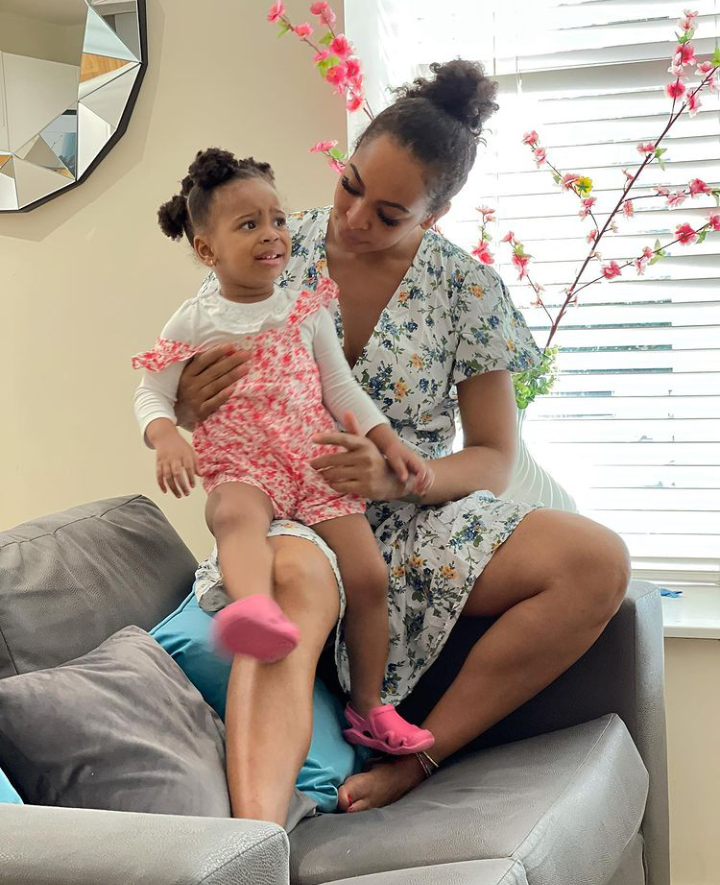 The BBNaija icon also used the same opportunity and thanked God for the joy of motherhood. She said it is always a thing of joy to wake up in the morning and see her daughter sleeping next to her. TBoss stated that, while things may not be going well for her right now, she would be an ingrate for not acknowledging and appreciating motherhood's blessings.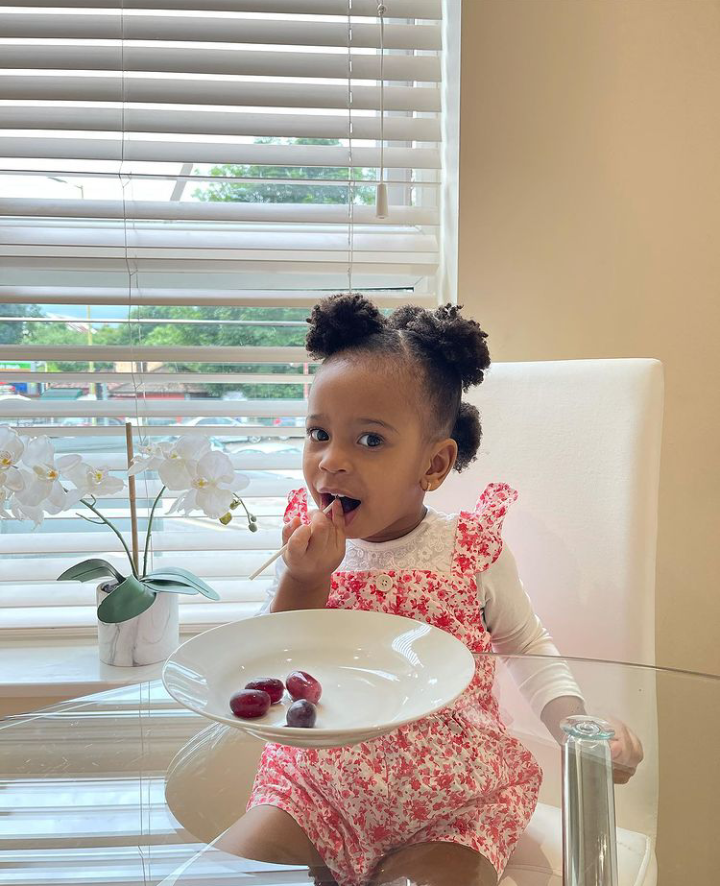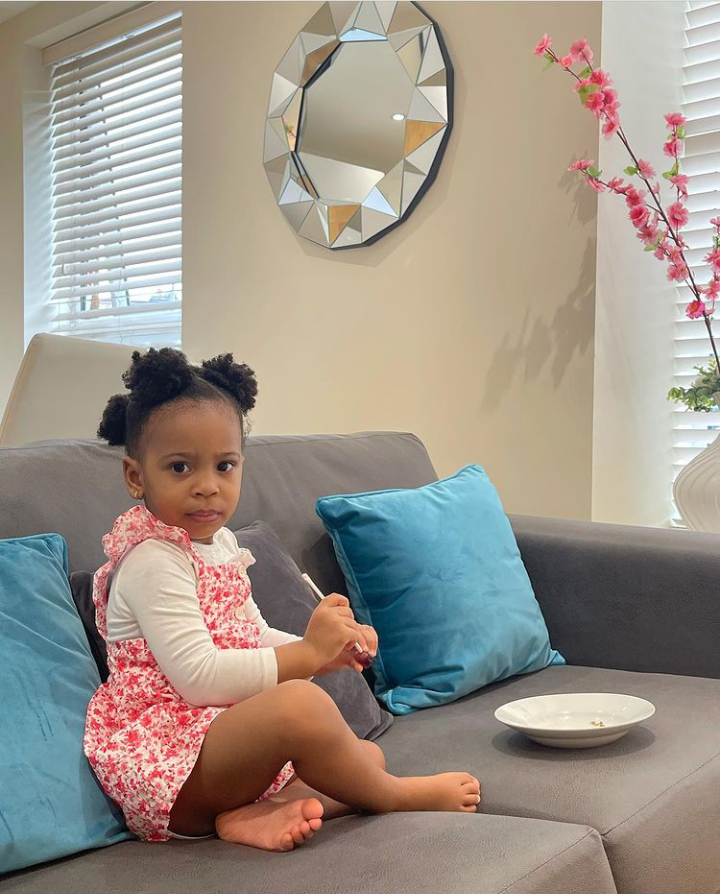 She further thanked her daughter for making her a happy woman, adding that words can't express the amount of love she has for her.
"I woke up this morning with an overwhelming sense of gratitude when I looked at my child's beautiful little face sleeping next to me. Everything isn't perfect, but I would be such an ingrate if I don't acknowledge and appreciate all of my blessings. She just makes everything so much better. I simply can not find the right words to properly express the love I feel for her. Thank you for making me such a happy woman. I brag differently that's for sure," she said.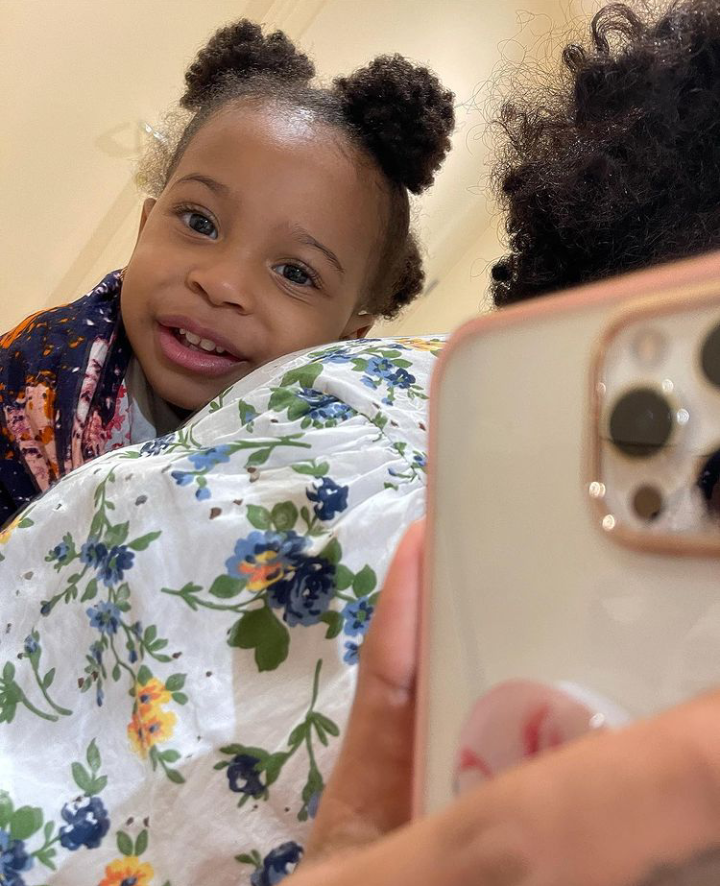 The post shared by TBoss elicited reactions from her fans. Below is how they reacted.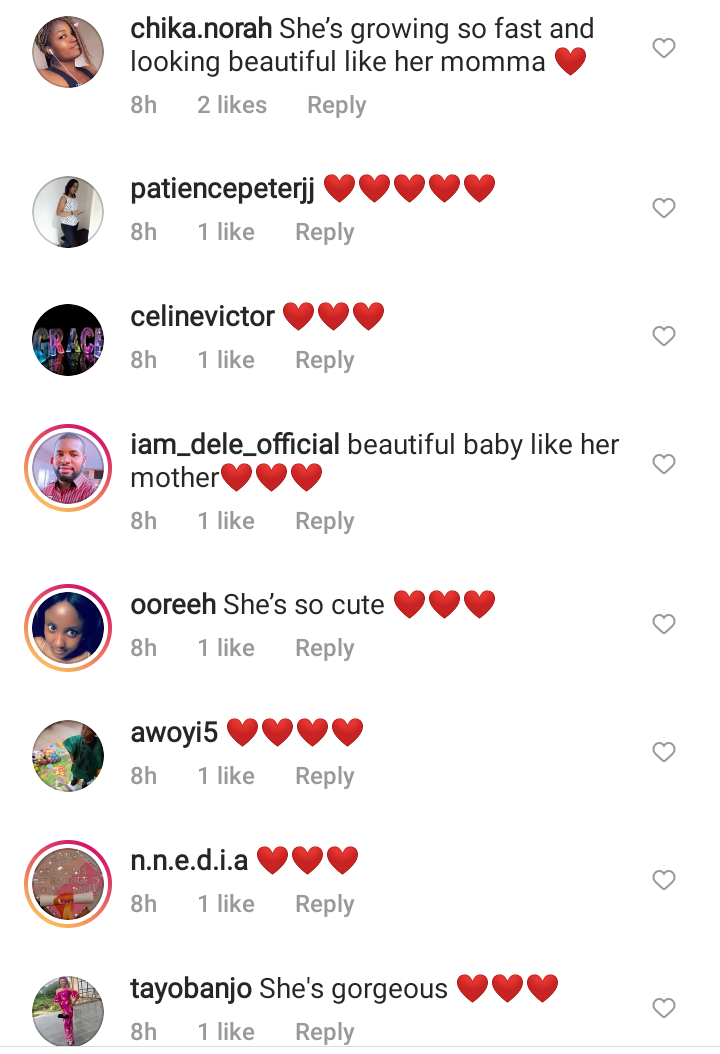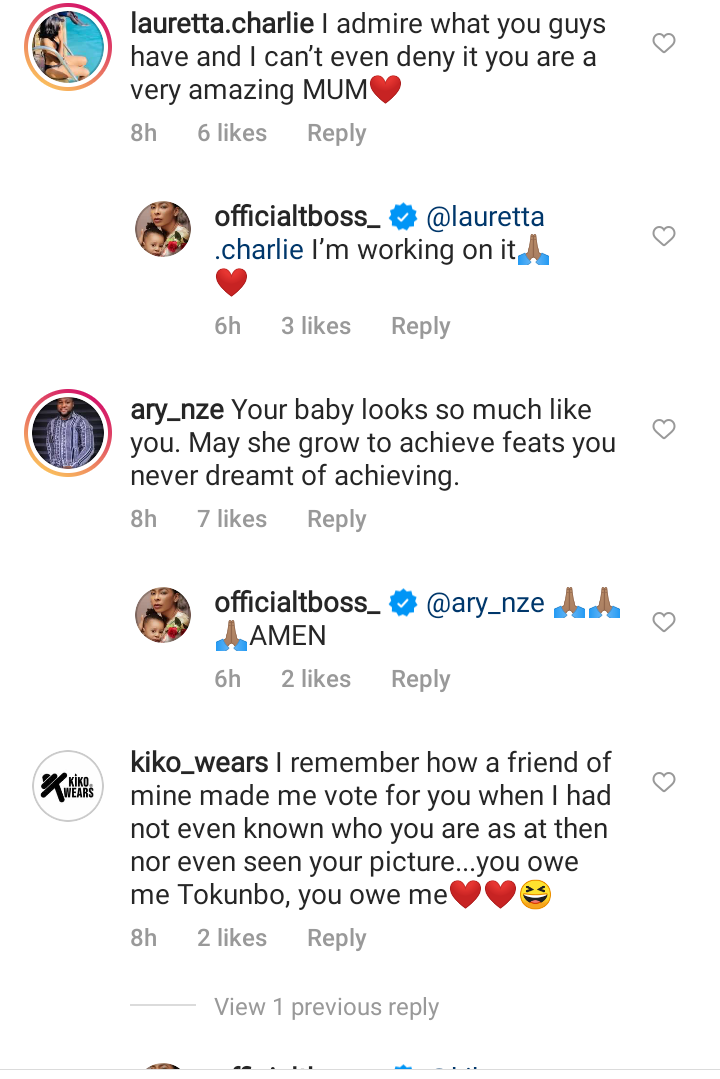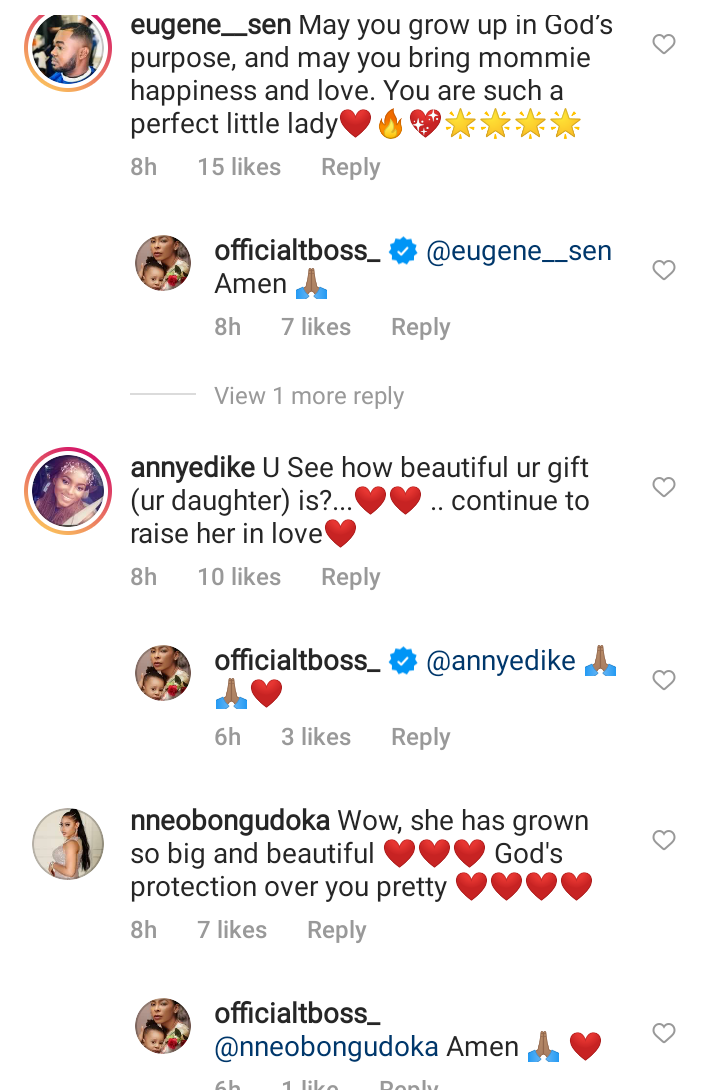 If you are a mother reading this article, do you enjoy backing your child? Kindly use the comment box and air your views. Feel free to like and share this post.